About Four 12 Photography, LLC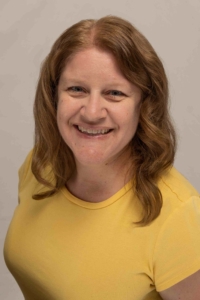 Hi! I'm Sandy, owner and lead photographer of Four 12 Photography, LLC. Our name comes from my wedding anniversary. I've always had a thing for numbers. It made sense to rename our business using numbers that have significance, meaning, and love attached.
We want the best possible experience, prints, and products for our clients. We know they will be cherished daily while hung in your home and loved equally when future generations hold them. Your photography experience is as important as having great photographs. I'll get to know you and your family so well that I'll know exactly what you'll want photographed. With 15+ years of wedding photography experience, we help make your experience fun, relaxed and organized. Our selection of albums and wall art allows you to look back and remember the love from that day. Every time you see your photographs, you'll be reminded of that special time in your life.
Based in Tinley Park, Illinois, we love to travel! Exploring and traveling is part of the adventure. Contact us today to discuss your photography needs.

"The best!
Sandy made everything easy from the engagement session to the wedding and beyond!"
"Sandy did an amazing job capturing our special moments."
"Four 12 Photography was absolutely amazing!! I was a bit nervous as my fiancé and I have never had professional photos done and was so happy with how at ease Sandy made us feel! We both had so much fun with the process and the photos came out AMAZING!! This is something we will cherish forever."
"The initial phone call to get to know our story really played into our photo session. During the shoot, it was like they scouted and brainstormed for our session. Everything was very fluid, they were so easy and fun to work with and so flexible to work with especially with our busy schedules. Photo quality is breathtaking, and the photo packages are quite large and worth everything. We went with the Black Label package and are in love with how everything turned out. Would highly recommend them to anyone! Their personality and communication is top notch and made us feel like royalty!"
"Sandy creates a comfortable, calm and fun atmosphere for taking pictures. Sandy is open to hearing her clients' ideas and goes the extra mile to make a memorable experience. If you're looking for a stress free and enjoyable experience, we highly recommend Four 12 Photography, LLC for all your photography needs."

"Sandy and her husband took our engagement pictures and it was such a great experience despite the weather. It was a chilly windy day. They made it so special. At the end of the day, we had fun and enjoyed our experience with them. They are patient and creative and are open to any ideas you may have. Overall, I would recommend them to anyone! Great work and you can tell they love what they do!"
"Sandy did a great job with our wedding portraits!"